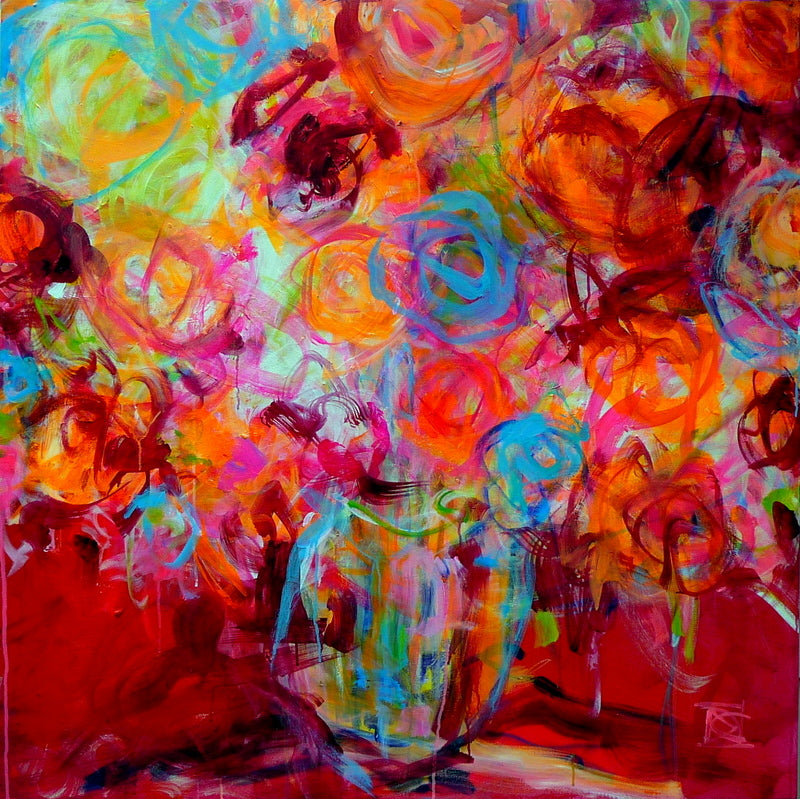 Description
Acrylic on canvas.
48" x 48" x 1.8"
Exercise in acrylic paints. A new take on a series of flowers in red tones painted successively over the last 10 years. When I paint with acrylics, I can rarely resist using fluorescent pigments.
In this one, I have used it not only for accents, but for most of the painting, wondering if it would become overwhelming, but there is an unexpected harmony in the end result.
----
All precautions are taken to make sure the work arrives at destination without any damages. 
This painting ships in a wooden crate. Shipping costs may vary from one piece to another. Please contact the artist at the following address with your shipping details to get a shipping quote: info@daniellecaron.net.